Originally published at Canon.
Elevate Your Printing Needs With The New Canon PIXMA Compact Connected Inkjet Printer For Both The Home And Office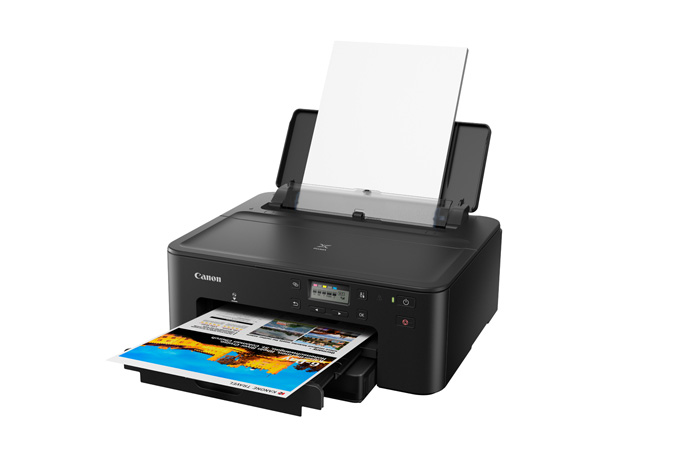 Canon U.S.A., Inc., a leader in digital imaging solutions, today announced the new PIXMA TS702 Compact Connected Inkjet Printer providing an extensive list of benefits for numerous printing needs in the home and office. With a smaller footprint, thus occupying less desk space in comparison to its predecessor the PIXMA iP7220 printer, the new PIXMA TS702 printer is a high-volume printer capable of producing high-quality prints including documents and photos.
On the Home Front: The TS702 has a laundry list of home usages. Printing from a mobile phone at home can be leveraged through multiple vehicles such as the AirPrint® software feature, Mopria® software, Canon Easy-PhotoPrint Editor, Canon PRINT Inkjet/SELPHY or Message in Print. In addition, if consumers are on-the-go, they can easily access and print their documents using PIXMA Cloud Link or, for Google account holders, the Google Cloud Print™ web printing service. The TS702 features two-way paper feeding, auto two-sided printing, the ability to print square media as well as a multi-purpose tray for printing on CDs and DVDs.
On the Business Front: Efficiency is a key component of success and with high-volume printing benefits such as 350-page high-volume paper capacity for documents and optional extra-large ink tanks available, the PIXMA TS702 printer is an excellent addition to certain workspace environments. The small footprint, at 14 inches x 14.6 inches and functions for business installation, such as standard and private management information base ("MIB") functions permitting users to easily manage remote printers, as well as wired LAN for networking, allow the PIXMA TS702 printer to provide a wealth of end-user benefits in a small package.
The new Canon PIXMA TS702 printer is currently available for purchase at an estimated retail price of $129.99. For more information and the full list of product specifications, visit http://shop.usa.canon.com/.