The last few months have been busy for the imaging supplies industry! Second quarter shipments of large format printers increased 3 percent year-over-year while revenue increased 3 percent.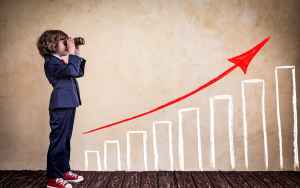 According to IDC and their Worldwide Quarterly Large Format Printer Tracker, second quarter shipments of large format printers increased 3 percent year-over-year while revenue increased 3 percent. HP was again the leader with 34.8 percent of shipments, followed by Canon-Oce (22.1%), Epson (13.6%), Mimaki (3.0%), Roland (2.7%) and others (23.8%).
Toshiba America Business Solutions and Brother International have formed an agreement whereby the Brother Workhorse A4 mono and multifunction laser printers will be made available through the Toshiba reseller market. The A4 devices will be a complement to Tohiba's e-STUDIO A3 multifunction devices.
Physicsworld reported on a new acoustic printing technique that can use high viscosity fluids such as honey, liquid metals, or cell-laden collagen. The researchers from Harvard University and ETH Zurich were able to control drop size by adjusting the amplitude of sound waves with current possibility of 100-1000 micron drops, although they believe 50 micron drops will be possible.
Evonik has developed a polyether block amide thermoplastic elastomer polymer powder for 3D additive manufacturing. It should be especially useful for binder jetting or laser sintering. Aftermarket toner producer Jadi Imaging has reportedly sold off its Suzhou Chinese toner plant that it established in 2005. Jadi will continue toner production with its other facilities in China as well as in its base in Malaysia.
Clariant has opened new facilities in Zhenjiang, China for the production of micronized wax (Ceridust) and AddWorks synergistic additives, both of which are used for various toner and ink applications.
Epson has introduced a new line of EcoTank and WorkForce inkjet printers. The eight new models typically offer print, copy, scan and some models fax. The high end models include ISO ink yields as much as 16,000 page (black) and 17,500 (color). Prices range from US$279.99 to US$1,199.99.
Inkjet print engine manufacturer Colordyne Technologies and ink producer Kao Collins have formed a partnership related to UV inkjet inks for the Colordyne 3600 Series UV printers. The Colordyne engine is designed to be mounted onto a flexo press and can run at speeds up to 246 ft/min. The Kao Collins inks include C,M,Y,K and white UV inks.
Epson America has opened a technology center in Carson, California, to provide dealers and customers hands-on experience with wide format printer solutions including SureColor F-Series dye- sublimation, SureColor P-Series photography, and SureColor S-Series solvent printers.
Hewlett-Packard has announced an industrial-scale 3-D metal printer to complement its existing multi jet fusion 3-D plastic parts printer. The metal printer is reportedly scheduled for 2020 sales and for a price in the US$400,000 range.
Konica Minolta Business Solutions has announced the new AccurioWide 160 and AccurioWide 200 wide format printers. The UV inkjet printers use the Konica Minolta KM1024i print head technology for printing rigid or flexible roll-to-roll media at up to 1440×720 dpi. The hybrid system uses both LED and UV curing. These printers are the first Konica Minolta branded wide format printers.
Sharp Imaging and Information Company of America has introduced the MX-M6570 and MX-7570 high-speed monochrome print systems with 65 and 75 ppm capability. Both devices offer wireless connectivity and folding options.
Sharp has also introduced two desktop monochrome printers and two desktop multifunction devices. The MX-B350W and MX- B450W engines provide up to 35 and 45 ppm at 600×600 dpi.
Toshiba has introduced a new multifunction line of printers with 13 new models. The additions include three new e-STUDIO Series multifunction printers that include seven color units and six monochrome devices. Maximum speed of the new units is 50 ppm.
At Labelexpo Americas Xeikon showed off the new 3030 web-fed digital label press as well as a coating and digital converting line. The label press uses dry toner with five stations to allow white or special spot color. The toner has also achieved FDA certification for both indirect and direct food contact.