【Dates】
18-20 October, 2018 (Thu.-Sat.)
【Time】
9:00am-5:00pm, 18-19 October (Thu.-Fri.)
9:00am-4:00pm, 20 October (Sat.)
【Venue】
Zhuhai International Convention & Exhibition Center
No. 1663, Yin wan Road, Wan Chai, Zhuhai, Guangdong, China
Print equipment and consumables
Copier equipment and consumables
Office stationery
Intelligent office solutions
Office equipment & Accessories
E-commerce solutions
3D printing
Find the latest industry solutions all in one place
Expected 450+ high quality exhibitors will take part in the event this year. You can see new products and technologies, find solutions from the leading vendors of print equipment & consumables, copier equipment & consumables, office stationery, intelligent office solutions and 3D products at the "one-stop shop."
Pick up new tricks for your business
Talk to industry experts at RemaxWorld Summit to arm yourself with practical information on action-oriented solutions you can implement for your business.Walk the show floor, learn about the latest trends, engage face-to-face with suppliers, and gain new tips on how to boost your business.
Create genuine business contacts
At RemaxWorld, network and share ideas with the business community and build on your list of relevant contacts.
Engage in cross-industry integrationCreate genuine business contacts
At the same time, the 6th iPrint 3D Expo will be held in the same venue, providing insights into the emerging 3D printing industry.
Take a look at the supplier factories
The print consumables capital of the world—Zhuhai, China—contains hundreds of consumable enterprises and factories, which makes it convenient to have a first-hand visit and investigation of prospective suppliers.
Save time on your business trip
Save your time and expense by visiting 5 different exhibitions (RemaxWorld Expo and iPrint 3D Expo on Oct. 18-20, Hong Kong Electronic Fair on Oct. 13-16, Canton Fair , Mega Show on Oct. 20-23) in the same trip in the Guangdong and Hong Kong precincts.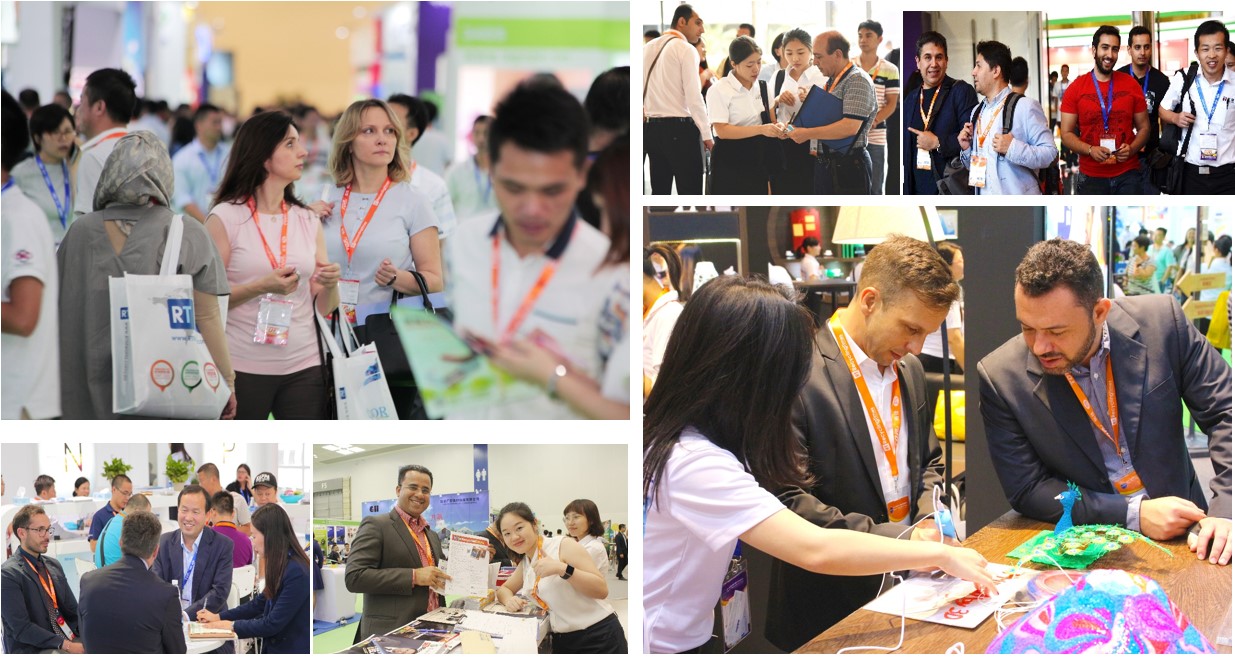 RemaxWorld Expo is the first choice for the business community to find solutions and ideas of the print consumables industry.
Meet a Targeted Audience of Business Leaders & Corporate Buyers
When you exhibit at RemaxWorld Expo, you get to present your solutions to a targeted audience. Engage in face-to-face meetings with key prospects and create genuine business contacts! This year, over 15,000 visitors around the world are expected to participate in the event.
67% of attendees are decision-makers – 2016 RemaxWorld Visitor Survey
One-stop marketing service for your business
RT Media invests in marketing tools that help draw visitors to your booth and company before, during, and even after the show. We feature exhibitor highlights through our numerous, integrated premier news and information channels including inTouch TV News, 4 language editions of the Recycling Times Magazine, website, APP and social media platforms, offering you one-stop service to promote your business to the maximum.
Take advantage of the available resources such as e-Invitation letters, web banners, and press releases we prepared for you to make it easy for your client prospects to attend RemaxWorld.
World connection: Asia, Americas, EMEA (Europe, the Middle East, Africa)
In addition to RemaxWorld Expo, RT Media also runs separate RT Imaging Summits & Expos in EMEA region and the Americas every year, with each helping to source good quality worldwide buyers for RemaxWorld Expo.
· RemaxWorld Summit 2018
· RT Media Global Industry Awards Ceremony 2018
· Opening Ceremony of RemaxWorld Expo & iPrint 3D Expo
· Open to trade visitors, corporate, and office buyers. General public and minors below the age of 18, whether accompanied or not, will not be permitted entry.
· A separate line will be open for pre-registrants to ensure minimum wait time before entering the exhibition hall.
· On-site registration will be open each day during the show. All visitors must wear an event badge to enter the exhibition hall.
· Your event badge also allows you entry to iPrint 3D Expo at the same venue.
· If you have missed the pre-registration, bring along your business card for a prompt registration on-site.
Please print the attached e-ticket and present with your business card and passport to exchange your Visitor Pass upon your arrival at the venue.
All visitors are requested to dress appropriately for the event-business casual preferred. Kindly be advised that singlets, shorts, bermudas, sandals and slippers are not permitted at the exhibition. The organizers reserve the right to refuse entry to those deemed inappropriately dressed.
Official Publications: 
· Recycling Times Magazine (Chinese, English, Spanish, Russian,Arabic)
· Show guide of RemaxWorld Expo
*Held in Conjunction with iPrint 3D Expo. Please visit here for more.
Hotel Booking:
Each year, we select some good hotels as the recommended hotels for our visitors.
All hotels on the list come with a special discount and free shuttle bus services to and from the expo between 17-20 October 2018.
If you need our help to make a booking, please choose a hotel from the list, fill in the form and send it back to Joy.He@RTMworld.com
Hotel list: Please click here
CONTACT US
To visit, please contact:
Joy He
Tel: +86-756-395-9281
Email: Joy.He@RTMworld.com
To exhibit, please contact:
Victoria Zhao
Tel: +86-756-391-9263
Email: Victoria.Zhao@RTMworld.com
For media cooperation, please contact:
Cecile Zheng
Tel: +86-756-3959284
Email: Cecile.Zheng@RTMworld.com