Date:  April 21, 2019
Time:  17:00 – 22:00
Organizer:
RT Media Corporation
Proudly supported by:
Egypt China Techonology and Exhibitions Center
Digital printing committee – Chamber of Printing and Packaging
Office equipment businessmen association
Arab Print Media
City: Cairo, Egypt
Venue: InterContinental Cairo Citystar
Venue webite: http://dwz.cn/CairoHotel
Address: InterContinental Cairo Citystars, Omar Ibn El Khattab Street, Heliopolis 11737,Cairo, Egypt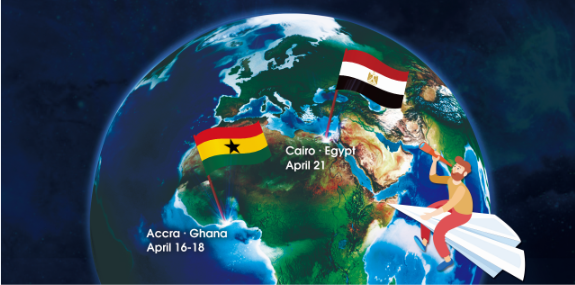 Program:
Ÿ 5:00 p.m.  Displays and Meet the Suppliers with coffee & tea and cookies on arrival – open to general industry visitors. Free.
Ÿ 7:00 p.m.  VIPs enter dinner area and take their seats, special business initiative idea speaker,
Lucky draw prizes,
Meet and greet session,
Sponsor speeches and videos.
Ÿ  8:00 p.m.  Dinner is served followed by networking session with coffee/tea.
For Vistor, plesase contact:
Hester | Hester.Han@RTMworld.com
For Sponsor, plesase contact:
Victoria |Victoria.Zhao@RTMworld.com
Address
InterContinental Cairo Citystars, Omar Ibn El Khattab Street, Heliopolis 11737,Cairo, Egypt