Date:  April 21, 2019
Time:  17:00 – 22:00
Organizer:
RT Media Corporation
Proudly supported by:
Egypt China Techonology and Exhibitions Center
Business Men's Association
Association of Copying Machines Importers
City: Cairo, Egypt
Venue: InterContinental Cairo Citystar
Venue webite: http://dwz.cn/CairoHotel
Address: Cairo Citystars, PO Box 1026 Cairo, Egypt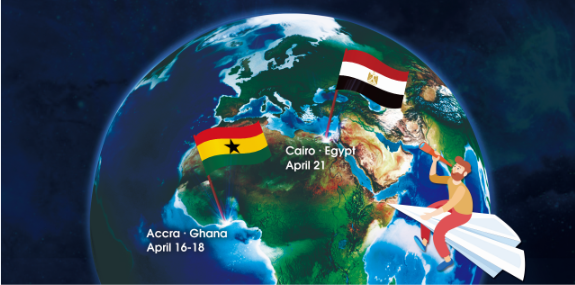 Program:
Ÿ  5:00 p.m.  Displays and Meet the Suppliers with coffee & tea and cookies on arrival – open to general industry visitors. Free.
Ÿ  7:00 p.m.  VIPs enter dinner area and take their seats, special business initiative idea speaker (15 minutes),
Lucky draw prizes (10 minutes),
Meet and greet session (20 minutes),
Sponsor speeches and videos (5 minutes).
Ÿ  8:00 p.m.  Dinner is served followed by networking session with coffee/tea.
Contact us: Victoria Zhao
                        Victoria.Zhao@RTMworld.com